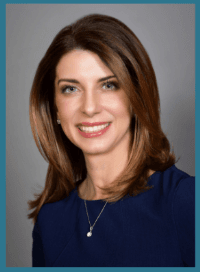 Kinnard Law has added to its team an experienced health care liability trial lawyer. Jennifer Eberle joined the firm in December 2018. She has more than 18 years of experience representing pharmaceutical companies, hospital systems, multi-specialty medical practice groups, and individual physicians and other healthcare providers. Eberle comes to Kinnard Law after more than 7 years at Hall Booth Smith PC where she was a partner. Before her time at Hall Booth Smith, she was a senior associate at Gideon & Wiseman for three years, and an associate at Bass Berry & Sims for over five years.
Eberle has tried numerous healthcare liability cases in counties across the State of Tennessee. In addition, she has served as local counsel in multi-district pharmaceutical cases and in large-scale product liability medical device cases .
A native of Clarksville, Tennessee, Eberle received a Bachelor of Science degree in business management from Austin Peay State University and her Juris Doctor degree from the University of Memphis, Cecil C. Humphreys School of Law. In her spare time, Eberle enjoys running; barre and Pilates classes; spending time with her husband, Todd Nordmeyer, and their Irish Doodle, Bacchus; and, supporting The Belcourt.