Kinnard Law attorney Randall Kinnard was invited to speak at a recent Folded Flag Foundation reception in Nashville, TN. Folded Flag is a charitable organization that works to provide the necessary funds to cover the cost of education for children and spouses of military personnel killed in combat or by acts of terrorism.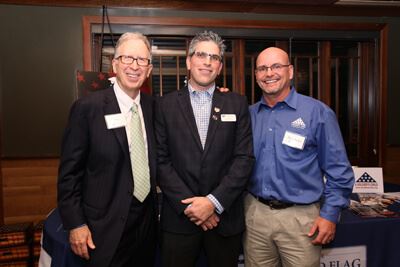 From left to right: Randy Kinnard, Executive Director of Folded Flag Foundation John Coogan, and Founder and Executive Director of A Soldier's Child Foundation Daryl Mackin.
Before he started his career as an attorney, Mr. Kinnard attended West Point. He went on to serve for two tours in Vietnam as a member of the 173rd Airborne Brigade. He was awarded a Bronze Star for Valor, a Purple Heart, the Vietnamese Cross of Gallantry, and the Air Medal for his service to the United States.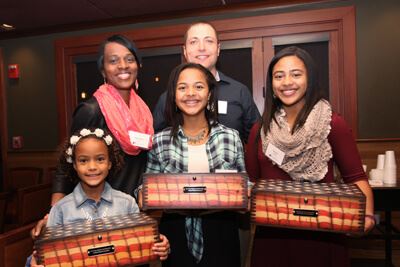 Young attendees at the reception.
If you are interested in learning more about Folded Flag, visit their website at www.foldedflagfoundation.org, and if you're interested in donating to their cause, you can go to the Donate section of their site. According to the organization, 100% of all donations go to supporting the families in need – all administrative expenses and fees are paid for by corporate sponsors.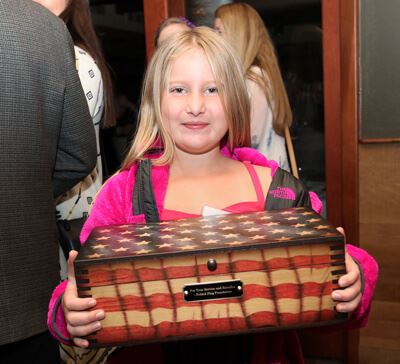 Young attendee at the reception.
Mr. Kinnard and the law firm of Kinnard Law are proud to stand alongside this great organization. If you are interested in speaking with one of our Nashville attorneys, give us a call at (615) 933-2893 or fill out our online form to send us details about your case.