Nashville Wrongful Death Attorneys
Fighting for Victims of Wrongful Death Cases Across Tennessee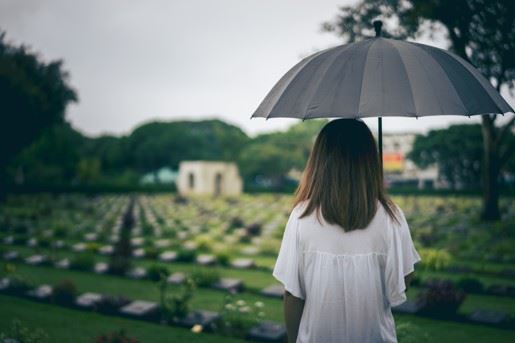 Losing a loved one is always painful, no matter the circumstances. But the pain of loss can be magnified by injustice when someone is killed through the negligence or fault of another. Fortunately, the law protects families of wrongful death victims by giving them the right to pursue a claim in civil court.
At Kinnard Law, we understand no amount of compensation can atone for the loss of a loved one. However, holding at-fault parties accountable can provide compensation to ensure your financial stability during a difficult time, and perhaps offer the sense of justice you deserve.
If you're ready to explore your rights and following the preventable death of your loved one, our award-winning winning Nashville wrongful death attorneys are here to help.
On This Page:
Need help pursuing a wrongful death claim in Nashville? Reach out to our wrongful death attorneys today by calling (615) 933-2893 or contacting us online.
Why Choose Kinnard Law?
We've been fighting for victims and families since 1977.
Our attorneys have over 150 years of combined experience.
We have won record results and millions in compensation for clients.
We offer FREE & confidential case evaluations.
Kinnard Law is backed by a team of award-winning attorneys nationally recognized among The Best Lawyers in America®, Mid-South Super Lawyers, and other leading legal rating services. Partner Randall Kinnard is a member of the Inner Circle of Advocates and also a Certified Civil Trial Specialist (NBLSC) and Board-Certified Medical Malpractice Specialist (ABPLA).
What is Considered a Wrongful Death in Tennessee?
Per Tennessee Code 20-5-106,a wrongful death is any death which is caused by "injuries received from another" or by "the wrongful act, omission, or killing by another."
Types of Wrongful Death Claims
Wrongful death actions in Tennessee allow immediate family members of the deceased to bring two types of claims in civil court:
Wrongful death actions, which are civil claims for the decedent's injuries and damages brought by an immediate relative to whom the claim has been passed after the decedent's death; and
Survival actions, which are civil claims brought by surviving immediate family members for their own injuries caused by the decedent's deaths.
Tennessee classifies wrongful death actions as special personal injury cases where the injured individual has died and is unable to bring their own claim. Instead the right to file a claim is passed to qualifying surviving relatives (or a personal representative of the estate) for damages the decedent would have otherwise been entitled to had they survived (a wrongful death action). Surviving family members are also entitled to compensation for their own damages (a survival action).
As wrongful death laws can be complex, our team can explain how these claims work based on the unique facts and circumstances of your case.
Who Can File a Wrongful Death Lawsuit in Tennessee?
Your right to bring a wrongful death lawsuit against an allegedly responsible party will depend on the facts involved. Generally, there must be evidence to support claims that another's negligence or wrongful act more likely than not caused your loved one's death. Besides meeting the essential elements of proving a claim, you must also be eligible to bring a wrongful death lawsuit.
Per Tennessee law, only certain family members or the estate's personal representative can bring these claims. Usually, that means a decedent's surviving spouse. However, if there is no surviving spouse, the claim can be brought by the following parties, in order:
Surviving children / next of kin
Personal representative of the estate
Surviving parent (if decedent was dependent on their parents at the time of death)
Administrator of the estate (if the decedent was a dependent at the time of death)
What Damages Can Wrongful Death Claims Provide?
Tennessee law enables surviving relatives to recover two types of damages: (1) the damages a decedent would have been able to recover had they survived their injury, and (2) the losses suffered by surviving family members as a result of the death.
Recovered damages in wrongful death claims can include:
Funeral and burial expenses
A decedent's pain and suffering, lost income, and other damages during the time between their injury and their death
Lost financial support a decedent would have provided
Emotional and psychological injuries suffered by family members
Loss of companionship, love, and society
What is the statute of limitations for Wrongful Death Claims in Tennessee?
Beyond determining whether or not there are grounds to proceed with a wrongful death suit, claims should proceed in a timely fashion. According to Tennessee state law, wrongful death actions must be filed within one year of the accident in question. However, there may be cases where victims have more time to bring claims, such as in cases where the cause of death is not discovered until a later time. Whatever statute of limitations applies, failing to act within the statutory window can mean families no longer have the right to recover damages.
It goes without saying that pursuing legal action probably isn't the first thing on your mind after losing a loved one in a tragic accident. However, Tennessee law only opens a very specific and strict window of time for action.
Why Hire a Wrongful Death Attorney from Our Firm?
Kinnard Law is comprised of some of the top lawyers in the nation, recognized for our record-breaking verdicts, millions of dollars secured for our clients, and compassionate approach. We are the seasoned trial attorneys you need in this tragic time.
Have you lost a loved one to a fatal accident? Your grief deserves to be acknowledged by the ones responsible. Contact our Nashville wrongful death lawyers today at (615) 933-2893.
Helping Families Through Difficult Times
"The day I walked through your door I was touched by God's grace. You may not have realized you were being used, but you were. You gave me back a sense of hope and a vision of goodness, something I'd lost with the death of my husband. I am deeply grateful to have found you. I think often of the kindness you extended to me and my family." -C.O., former client of Kinnard Law
Verdicts & Settlements
Unmatched Dedication Has Led to Record-Setting Victories
Personal Injury - Erin Andrews Lawsuit Against Hotel $55 Million

Medical Malpractice - 62 Year Old Woman $22.2 Million

Medical Malpractice - Largest Verdict in Weakley County History $15.2 Million

Medical Malpractice - Davidson County $6.5 Million

Wrongful Death of 22 Month Old $5 Million

Golf Cart Accident $4.4 Million

Medical Malpractice - 24 Year Old College Student $4 Million

Wrongful Death - Tractor-Trailer Wreck $3.25 Million

Wrongful Death - 16 Year Old Boy $3 Million

Auto Accident - Rutherford County $3 Million
Client Testimonials
Helping the Injured Obtain Justice
Integrity, above and beyond - H.W.

In the hardest two years of my life, you provided the utmost trust, comfort, and support. - T.H.

We are very grateful. - E.I.

Great staff. - J.

100% Best Lawyers Around - J.S.
Awards & Accolades
Highly Respected in the Legal Community
The Inner Circle of Advocates

Randall Kinnard is a member of the Inner Circle of Advocates, a prestigious invite-only group comprised of the top 100 plaintiffs' trial lawyers in the United States.

Best Lawyers

Randall Kinnard (since 1993),
Mary Ellen Morris (since 2017),
and Jennifer Eberle (since 2022)
have all been recognized for their legal skill and achievements.

Best Law Firms

The firm has received the prestigious "Best Law Firms" rating in the practice areas of Medical Malpractice Law, Personal Injury Litigation, Product Liability Litigation and Health Care Litigation.

American Board of Trial Advocates

Attorney Randall Kinnard is a member of ABOTA, a nationwide organization of lawyers who care passionately about the trial system in the United States.

American College of Trial Lawyers

Randall Kinnard is an inducted member of the ACTL, one of North America's premier trial organizations comprised of less than 1% of all lawyers in each state.

International Academy of Trial Lawyers

Randall Kinnard is a member of the invitation-only International Academy of Trial Lawyers, which is limited to 500 trial lawyers in the United States.

Litigation Counsel of America

Randall Kinnard is a Fellow of the Litigation Counsel of America, an invite-only honorary society comprised of less than .5% of all U.S. lawyers.

Randall Kinnard - Product Liability

Attorney Randall Kinnard was named the 2019 Product Liability Litigation – Plaintiffs 'Lawyer of the Year' in Nashville, TN.

Super Laywers

Randall Kinnard has been voted to TN Super Lawyers®. This organization recognizes the top 5% of attorneys in their practice area.

AV Preeminent Rating

Randall Kinnard and Mary Ellen Morris have received the highest rating for legal excellence by Martindale-Hubbell.

40 Under 40

Our attorneys have been voted by their peers to the "Top 40 under 40" Trial Lawyers list, as awarded by The National Trial Lawyers organization.

Best 150 Lawyers

Our firm's trial attorneys have been recognized among the state's leading legal minds, and named by Business TN Magazine to its coveted "150 Best Lawyers in Tennessee" list.

Best of the Bar 2023

Our attorneys have been named as 2023 "Best of the Bar" by Nashville Business Journal.