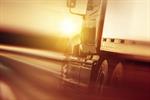 A FedEx semi-truck driver was issued a fatigue citation after being involved in a trucking accident involving roughly eight vehicles on the Interstate 24 West in Nashville. The crash resulted in significant delays and closed a portion of the road near Old Hickory Boulevard during the investigation by Tennessee Highway Patrol and Metro police.
According to authorities, the FedEx truck collided with at least one vehicle and a chain reaction ensued. One car was caught under the semi-truck and another caught fire. The burned car was destroyed and the driver sustained non-life threatening injuries to his leg and head.
Three other individuals involved in the crash were transported to hospitals for treatment, but they have each been released. Tennessee Highway Patrol officers later informed media outlets that the driver of the FedEx truck was cited for fatigue.
Witnesses—and individuals who were also involved in the accident—claim that the FedEx truck was swerving in and out of traffic. One of the witnesses claims that the FedEx truck hit the van from behind before cutting in front of it and veering off the road, finally colliding with a rock wall.
Fatigued driving of a semi-truck is against national safety regulations for truck drivers. The Hours of Service makes it so truck drivers are only allowed to work a certain number of hours before they must take a rest period. If the driver ignores these regulations, they can put others in harm's way.
This is an example of how truck drivers who operate their vehicle while fatigued can cause a serious accident.